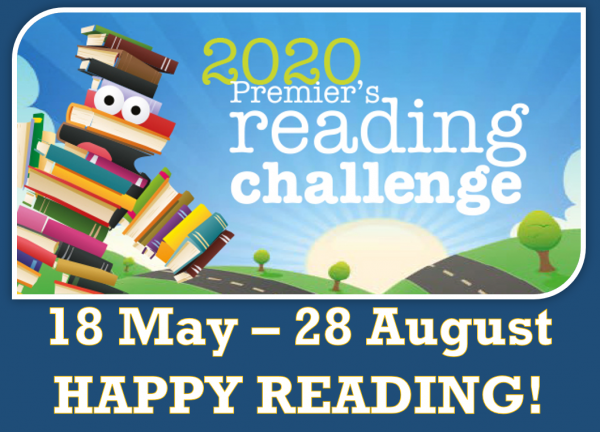 We are delighted to invite all St Mary's students to join in the 2020 Premier's Reading Challenge.
Reading plays an important part in students' lives during their school years and beyond. It allows children to engage their imagination and opens up a world of educational opportunities.
The reading period for the 2020 Premier's Reading Challenge commenced yesterday, Monday 18th May and closes Friday 28th August.
This year the Premier has invited all students to take on the challenge:
Prep - Year 2 should read or experience at least 20 books,
Years 3 & 4 should read at least 20 books, and
Years 5 & 6 should read at least 50 books.
Experiencing books can include shared reading, listening to stories or reading picture books. The aim for the 2020 challenge is to engage more students reading more books than ever before. There will be a display of Premier's Reading Challenge books in the library, but any home readers, e-books, magazines, library books etc are all acceptable for the challenge.